Graduates of the Phlebotomy Technician program are prepared to sit for the Certified Phlebotomy Training Certification (CPT) exam facilitated by the National Healthcareer Association (NHA).
Ready to begin your career journey or have more questions? Connect with a Workforce Training Specialist today!
WHAT DOES IT MEAN TO EARN YOUR CERTIFICATION AS A PHLEBOTOMY TECHNICIAN?
Through the Phlebotomy Technician Program, you are eligible for the Certified Phlebotomy Training Certification (CPT). To become certified, candidates must be 18 years of age and possess a high school diploma or equivalent.
This program has a clinical requirement of 30 venipuncture and 10 capillary sticks on live individuals to sit for their certification exam. Professional Workforce Development cannot guarantee they will find a site to complete this clinical requirement, so only students employed in a healthcare facility or those that take full responsibility for meeting their clinical requirements will be admitted to the program.
This program is not available to students who plan to work in the states of California or Washington. Many states have licensing or certification requirements for those performing the role of a Phlebotomist. Our program is aligned with and/or prepares candidates for certification or licensure in each state except California and Washington.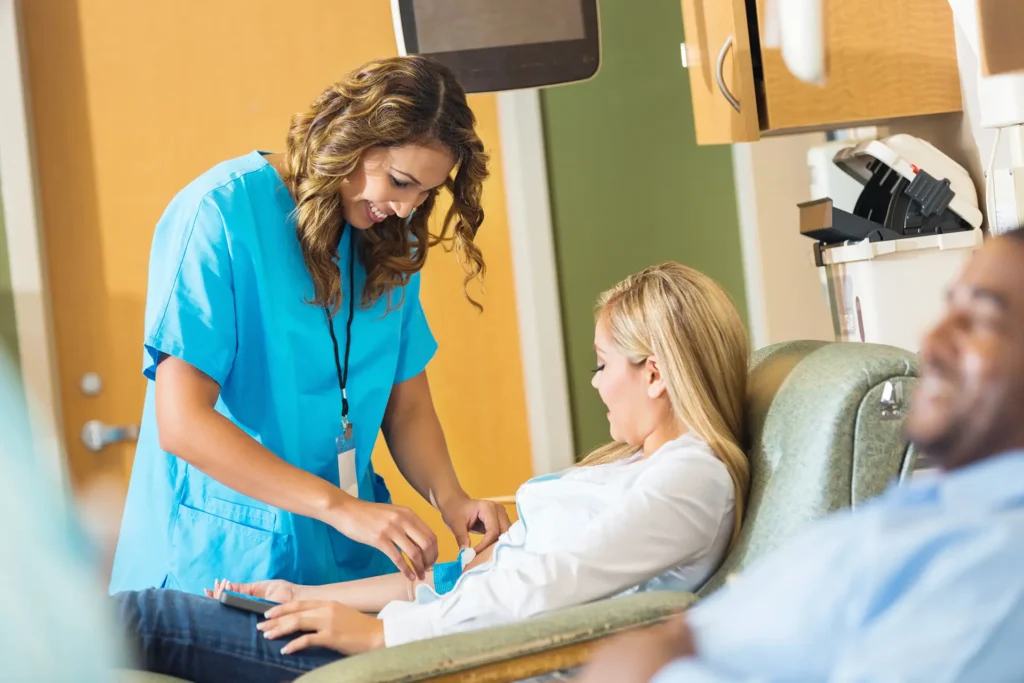 PHLEBOTOMY TECHNICIAN OUTCOMES
You'll be readied for career paths that include Phlebotomy Technician, Laboratory Specimen Collector, Laboratory Assistant, Phlebotomist, Program Length: Emergency Room Department Technician, and Medical Technologist

Students can start at any time — no waiting for months to get going

The program is entirely online

Remote instructors are there to provide mentorship and one-on-one guidance
THIS CERTIFICATION ENSURES INDIVIDUALS CAN:
Gain a working knowledge of medical terminology, diseases processes, anatomy, and physiology
Understand how to provide safe patient care
Exhibit excellent customer service and communication skills
Understand the importance of HIPAA, OSHA, COLA, and CLIA
Collect blood and non-blood specimens for testing and analyzing
Communicate effectively with doctors, patients, and other medical staff effectively
Can assemble and maintain equipment, such as needles and specimen containers
OVERVIEW OF THE ISSUING AUTHORITY
The National Healthcareer Association (NHA) is one of the largest allied health certification providers in the nation. Since 1989, it has awarded over one million certifications and is validated and nationally recognized as providing students with the required level of knowledge to succeed in their chosen career.
SELECT THE RIGHT TRAINING PROGRAM FOR YOUR GOALS
Begin your journey today to become an important part of the medical field. Blood and specimen collection are an essential skillset in the world of healthcare. Master them in our online Phlebotomy Technician program.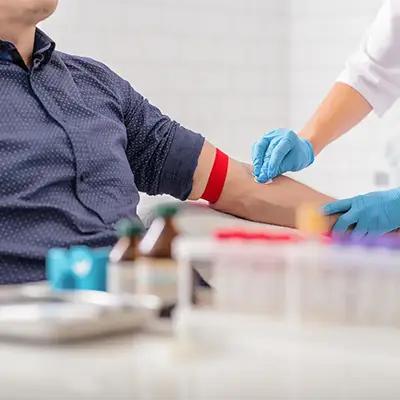 MEET YOUR WORKFORCE TRAINING SPECIALIST!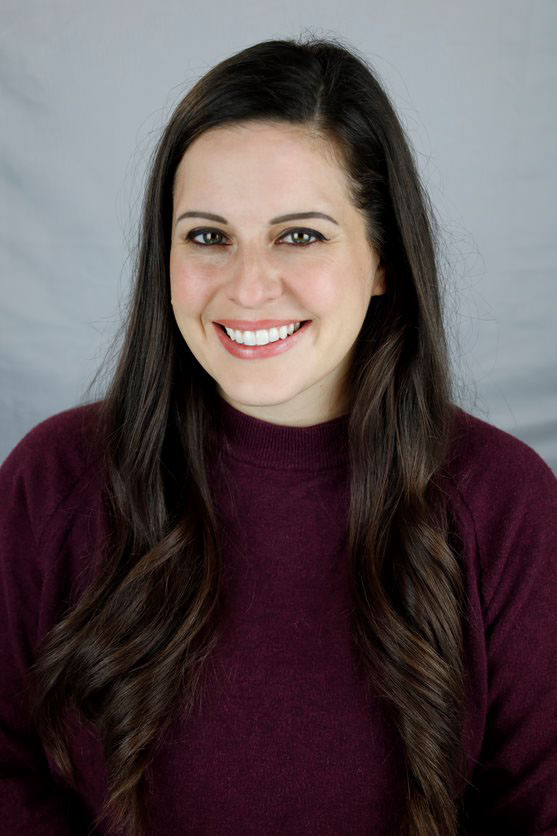 Tracey is your Workforce Training Specialist. She is here to help you understand your program of interest, payment options and succeed! Get in touch with Tracey to learn more about your program, Southern Adventist University and how to achieve your workforce development goals!
INTERESTED IN ANOTHER CERTIFICATE PROGRAM?

Founded in 1892, Southern Adventist University provides a quality, Christ-centered undergraduate and graduate education to approximately 2,700 students each year. Caring professors, hands-on training, and a wide selection of academic options prepare students for success, as demonstrated by our graduates' impressive job placement numbers and high median starting salaries. Located in the foothills of the Smoky Mountains, Southern's 1,300-acre campus features nearly 40 miles of hiking and biking trails, a top-notch fitness center, and much more.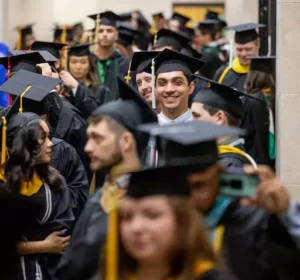 VIEW SOUTHERN'S DEGREE PROGRAMS
In addition to our certificate programs, Southern offers traditional college degrees with more than 100 academic options. View Southern's Degrees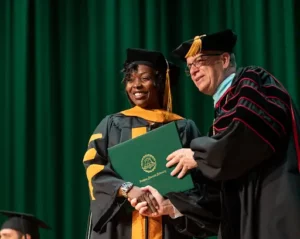 INVESTING IN A SOUTHERN DEGREE
Investing in a college degree is an important decision. Southern's traditional degrees offer financial aid options for students. Learn about Southern's Student Finance Options.