Graduates of the Pharmacy Technician program are prepared to sit for the Pharmacy Technician Training Certification (CPhT) exam facilitated by the Pharmacy Technician Certification Board (PTCB).
Ready to begin your career journey or have more questions? Connect with a Workforce Training Specialist today!
WHAT DOES IT MEAN TO EARN YOUR CERTIFICATION AS A PHARMACY TECHNICIAN?
Through the Pharmacy Technician Program, you are eligible for the Pharmacy Technician Training Certification (CPhT). The CPhT is taken in addition to any state licensing or regulatory requirements.
The Pharmacy Technician Training Certification ensures that you are ready to excel in the pharmacy technician position.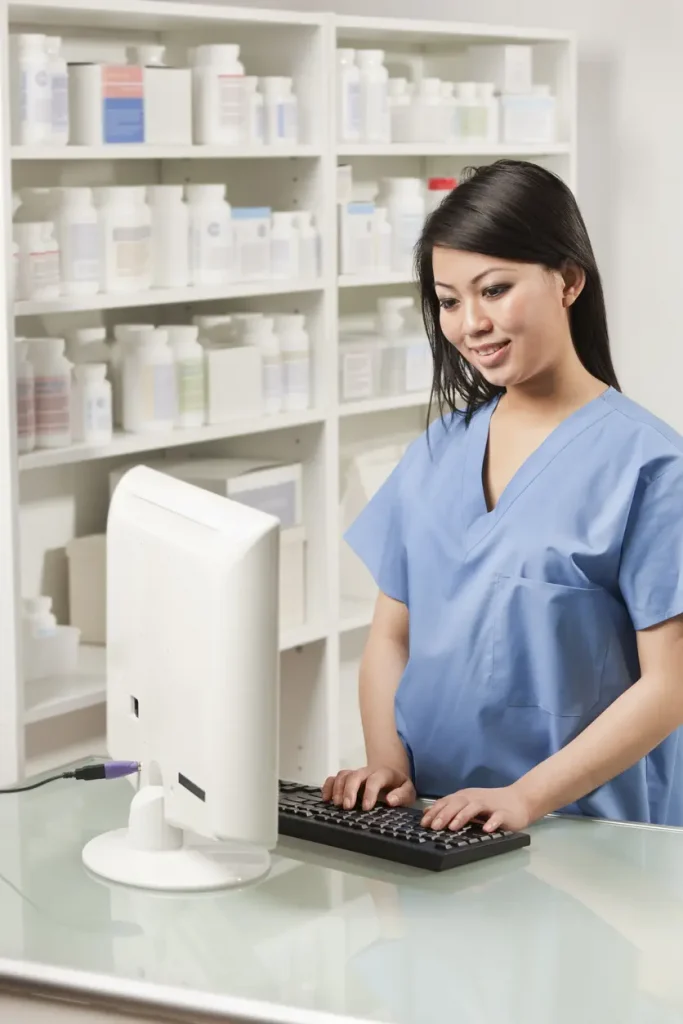 PHARMACY TECHNICIAN OUTCOMES
You'll be readied for career paths that include Pharmacy Technician, Pharmacy Aide, Pharmacy Assistant, Compliance Specialist, Pharmaceutical Sales, Inpatient Technician, Infusion Technician, and Pharmacy Technology Specialist

Students can start at any time — no waiting for months to get going.

The program is entirely online

Remote instructors are there to provide mentorship and one-on-one guidance
THIS CERTIFICATION ENSURES INDIVIDUALS CAN:
Count, weigh, pour, and mix medications accurately
Prepare prescriptions labels and package prescriptions accurately
Maintain and establish patient profiles alongside computerized patient records
Prepare and process insurance forms
Manage inventory
Review, receive, and process prescriptions requests from patients as well as thought sent electronically from doctors' offices
**PLEASE NOTE: Students residing in the states of South Carolina, Louisiana, South Dakota, North Dakota, Virginia, West Virginia, Utah, Michigan, and Ohio – these states require Pharmacy Technicians to complete an ASHP-accredited program in order to become licensed.
Students residing in the state of Washington – this program is NOT approved for the long-term licensing of Pharmacy Technicians. The WA Board of Pharmacy has additional requirements if the student plans to permanently reside in Washington. If a student is living in WA short-term (less than 2-years) they can obtain a temporary license.
OVERVIEW OF THE ISSUING AUTHORITY
The Pharmacy Technician Certification Board (PTCB) was formed in 1995 and develops, maintains, promotes, and administers a nationally accredited certification and recertification program for pharmacy technicians. It has certified over 525,365 pharmacy technicians since its inception.
SELECT THE RIGHT TRAINING PROGRAM FOR YOUR GOALS
Learn the essential skills of handling medications and assisting in a pharmacy environment in our online Pharmacy Technician certification program.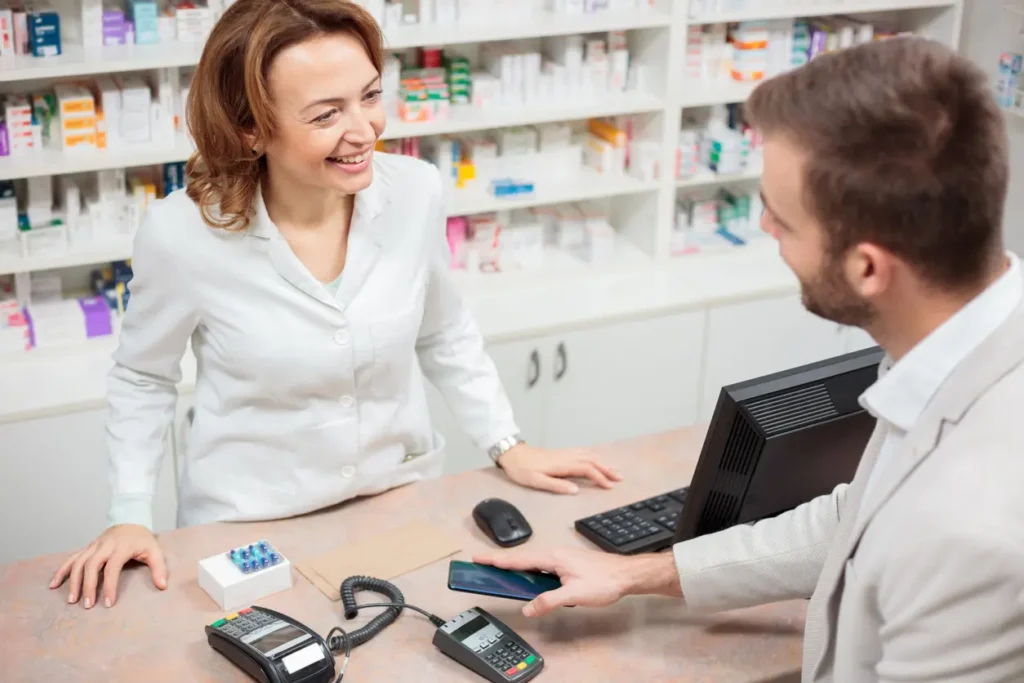 MEET YOUR WORKFORCE TRAINING SPECIALIST!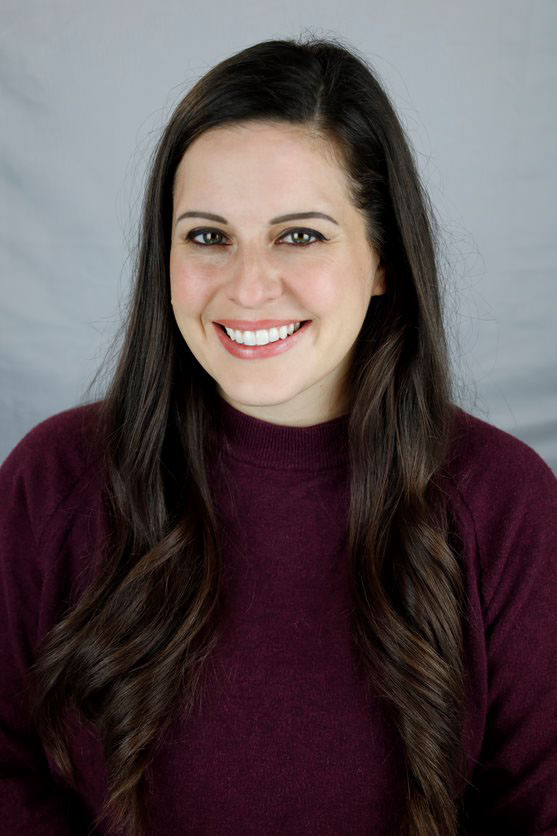 Tracey is your Workforce Training Specialist. She is here to help you understand your program of interest, payment options and succeed! Get in touch with Tracey to learn more about your program, Southern Adventist University and how to achieve your workforce development goals!
INTERESTED IN ANOTHER CERTIFICATE PROGRAM?

Founded in 1892, Southern Adventist University provides a quality, Christ-centered undergraduate and graduate education to approximately 2,700 students each year. Caring professors, hands-on training, and a wide selection of academic options prepare students for success, as demonstrated by our graduates' impressive job placement numbers and high median starting salaries. Located in the foothills of the Smoky Mountains, Southern's 1,300-acre campus features nearly 40 miles of hiking and biking trails, a top-notch fitness center, and much more.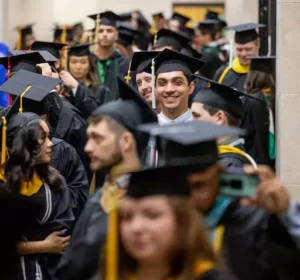 VIEW SOUTHERN'S DEGREE PROGRAMS
In addition to our certificate programs, Southern offers traditional college degrees with more than 100 academic options. View Southern's Degrees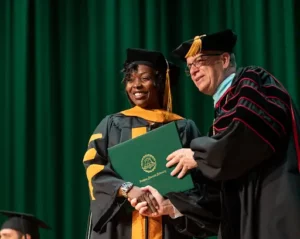 INVESTING IN A SOUTHERN DEGREE
Investing in a college degree is an important decision. Southern's traditional degrees offer financial aid options for students. Learn about Southern's Student Finance Options.