Through the patient care technician training program, students will be prepared to work directly with patients in a variety of healthcare settings.
Ready to begin your career journey or have more questions? Connect with a Workforce Training Specialist today!
This program is NOT available to students who plan to work in the state of GA.
WHAT DOES A PATIENT CARE TECHNICIAN DO?
A patient care technician works as support for doctors, nurses, and other medical staff and helps with patient care including both physical and mental health issues. Patient care technicians perform a wide range of duties including, but not limited to, measuring patients' vital signs and drawing a patient's blood for tests. Often, if a patient is hospitalized, a patient care technician will help them with their daily activities.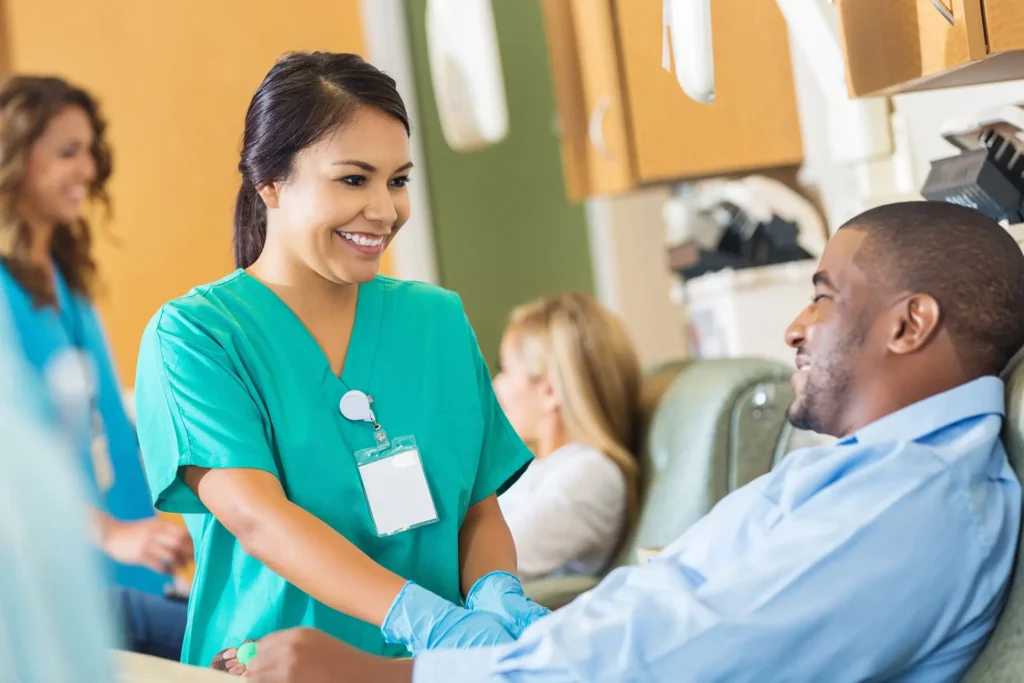 WHERE DOES A PATIENT CARE TECHNICIAN WORK?
Certified patient care technicians work alongside other healthcare professionals in hospitals, physicians' offices, nursing homes, assisted living communities, and long-term care facilities.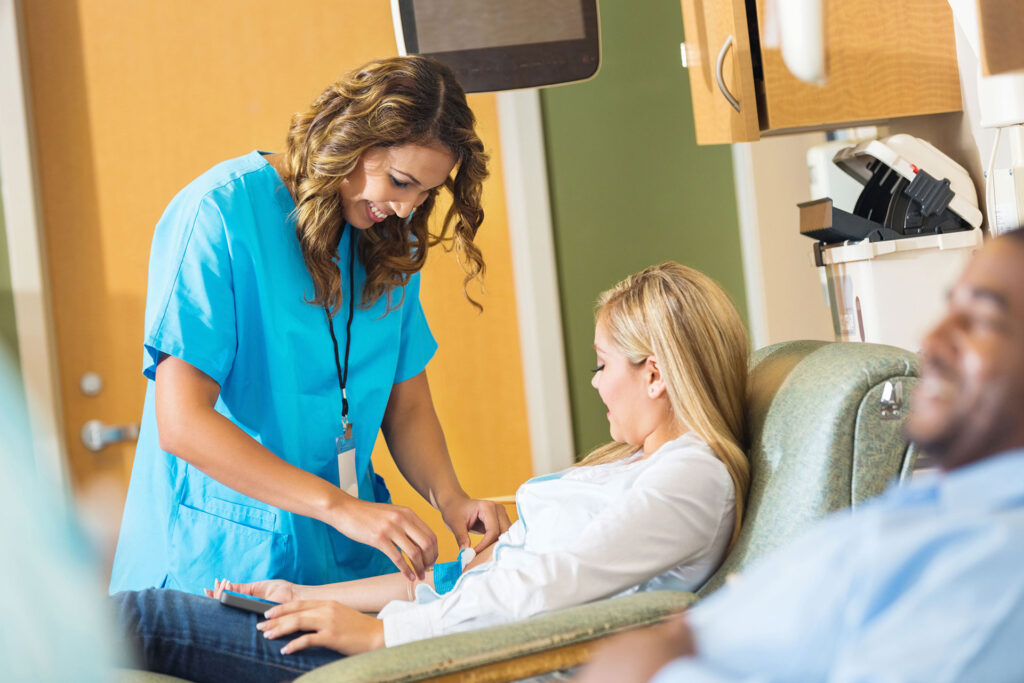 High School Diploma or GED
Web browser with internet connection
Course registration & payment
Training Materials Provided
Expert-led video based training
eBook: Phlebotomy Worktext and Procedures Manual
eBook: Electrocardiography for the Healthcare Professional
eBook: Fundamental Concepts and Skills for the Patient Care Technician
Competency assessments
National Certification exam fee
According to the U.S. Bureau of Labor Statistics (BLS), the median annual wage for nursing assistants and orderlies, which is where patient care technicians are categorized, is $30,290 per year and is projected to grow by 8% over the next ten years. This means that over 118,500 jobs will be created in this field beyond what is currently there and there is a projection of 192,800 other openings per year.
Upon completion of this certified patient care technician program you'll learn a number of skills, including:
Knowing medical terminology, disease processes, anatomy, and physiology
Understanding the responsibilities of basic patient care — bathing, feeding, catheter care, etc
Performing safety checks and ensure cleanliness in patient rooms
Recognizing the importance of special care, concerns, and settings
Understanding EKG readings and monitoring vital signs
Performing phlebotomy procedures, lab tests, blood glucose tests, and exercise/nutrition/diet monitoring
Understanding the responsibilities of communication and professionalism
Administering medication, assisting with minor procedures, and handling laboratory specimens
Assisting doctors and nurses with physical examinations
COURSES - 24 WEEKS
Professionalism in Allied Health
Introduction to Human Anatomy and Medical Terminology
Fundamentals of Patient Care
PATIENT CARE TECHNICIAN JOB POSSIBILITIES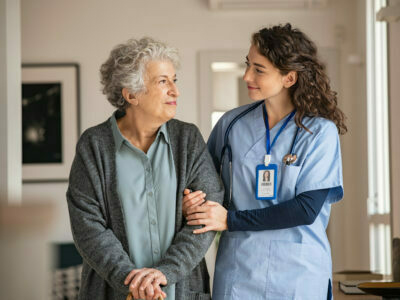 Certified Nursing Assistant
$23,000 – $35,000
ESTIMATED SALARY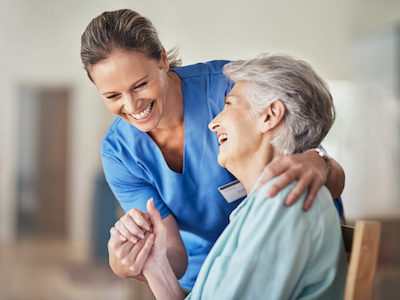 $21,000 – $34,000
ESTIMATED SALARY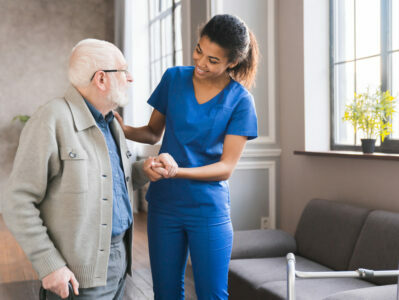 $24,000 – $67,000
ESTIMATED SALARY
CERTIFICATION INFORMATION
Upon completion of this program, you'll have met the training requirements to take the Certified Patient Care Technician (CPCT) exam which is sponsored by the National Healthcareer Association (NHA). More and more patients require special care, sometimes around-the-clock and a Certified Patient Care Technician (CPCT) has a diverse range of knowledge and skills vital to that care. Earning your Patient Care Technician credential and passing the National Healthcareer Association (NHA) CPCT exam will set you up for success. Disclaimer: Graduates of this program are strongly encouraged to pursue supervised administration of required Phlebotomy and EKG tasks required for certification. These are additional requirements after obtaining employment in the field as a prerequisite to gaining additional certification as a Certified EKG Technician (CET) or a Certified Phlebotomy Technician (CPT), and are not included in this program.
Certified Patient Care Technician
Earning this certification will ensure that understand and are able to provide basic patient care.
Earning this national certification demonstrates to future employers that you have mastered the skills and knowledge necessary to work successfully as an EKG technician.
Certified Phlebotomy Technician
The CPT ensures you are knowledgable and fully prepared to work as a phlebotomy technician in a clinical environment. 
PATIENT CARE TECHNICIAN PAYMENT OPTIONS
In addition to the following payment options, we offer special corporate volume pricing. Visit the Corporate page for details.
DO YOU NEED HELP PAYING FOR YOUR CERTIFICATION PROGRAM?​
Many employers offer education assistance programs. Download the brochures to show your employer the benefit of upskilling their employees.
| | PROFESSIONAL WORKFORCE DEVELOPMENT | Community College |
| --- | --- | --- |
| | | |
| Exam Fees, Books & Materials | | |
| | | |
| | | |
| | | |
| | Personal Advisors: text, call and email access | Professors: scheduled office hours |
| | Exam-tailor + soft-skill training to build well-rounded careers | Exam-based + prerequisites and electives to meet credit |
| | 3D animations, immersive environments, interactive activities, game-based learning | |
MEET YOUR WORKFORCE TRAINING SPECIALIST!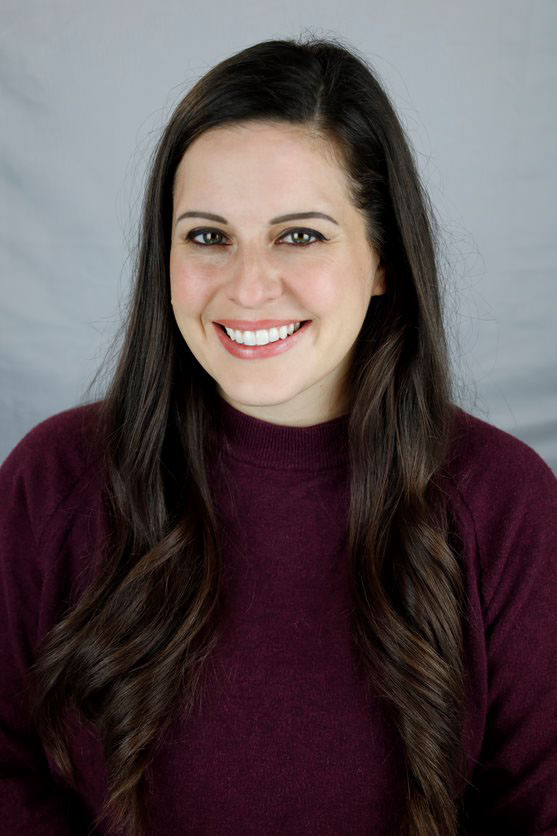 Tracey is your Workforce Training Specialist. She is here to help you understand your program of interest, payment options and succeed! Get in touch with Tracey to learn more about your program, Southern Adventist University and how to achieve your workforce development goals!
Ready to begin your career journey or have more questions? Connect with a Workforce Training Specialist today!
INTERESTED IN ANOTHER CERTIFICATE PROGRAM?

Founded in 1892, Southern Adventist University provides a quality, Christ-centered undergraduate and graduate education to approximately 2,700 students each year. Caring professors, hands-on training, and a wide selection of academic options prepare students for success, as demonstrated by our graduates' impressive job placement numbers and high median starting salaries. Located in the foothills of the Smoky Mountains, Southern's 1,300-acre campus features nearly 40 miles of hiking and biking trails, a top-notch fitness center, and much more.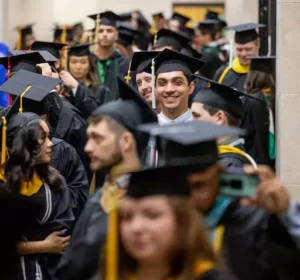 VIEW SOUTHERN'S DEGREE PROGRAMS
In addition to our certificate programs, Southern offers traditional college degrees with more than 100 academic options. View Southern's Degrees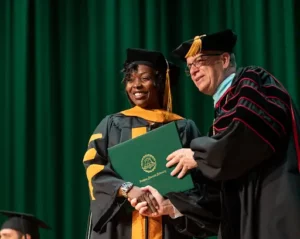 INVESTING IN A SOUTHERN DEGREE
Investing in a college degree is an important decision. Southern's traditional degrees offer financial aid options for students. Learn about Southern's Student Finance Options.