The Health Unit Coordinator program is a thorough certification program which will prepare students for an entry-level career in healthcare administration.
Ready to begin your career journey or have more questions? Connect with a Workforce Training Specialist today!
WHAT DOES A HEALTH UNIT COORDINATOR DO?
Health unit coordinators are essential team members who help keep the day-to-day operations of healthcare facilities running smoothly. This role coordinates many non-clinical tasks, including patient relations, inter-department communications, scheduling procedures, and compliance.
After successfully completing the Health Unit Coordinator program, students will be comfortable with best practices in healthcare settings, as well as medical terminology, human anatomy, and physiology. They will also have the preparation needed to expertly carry out administrative responsibilities that include electronic health record audits, transcription, patient information collection, and quality control.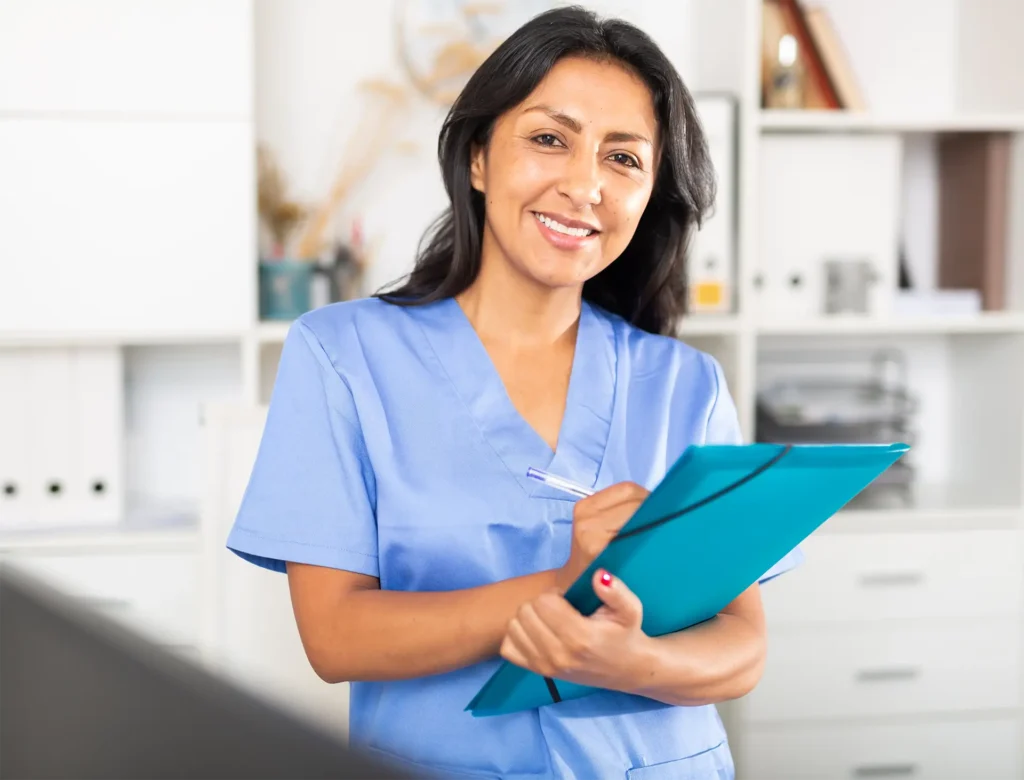 WHERE DOES A HEALTH UNIT COORDINATOR WORK?
Health Unit Coordinators are an essential part of every healthcare facility and work in hospitals, clinics, nursing homes, and private practice offices. The daily role of a coordinator will include frequent collaboration with other healthcare professionals, along with extensive communication with patients and families.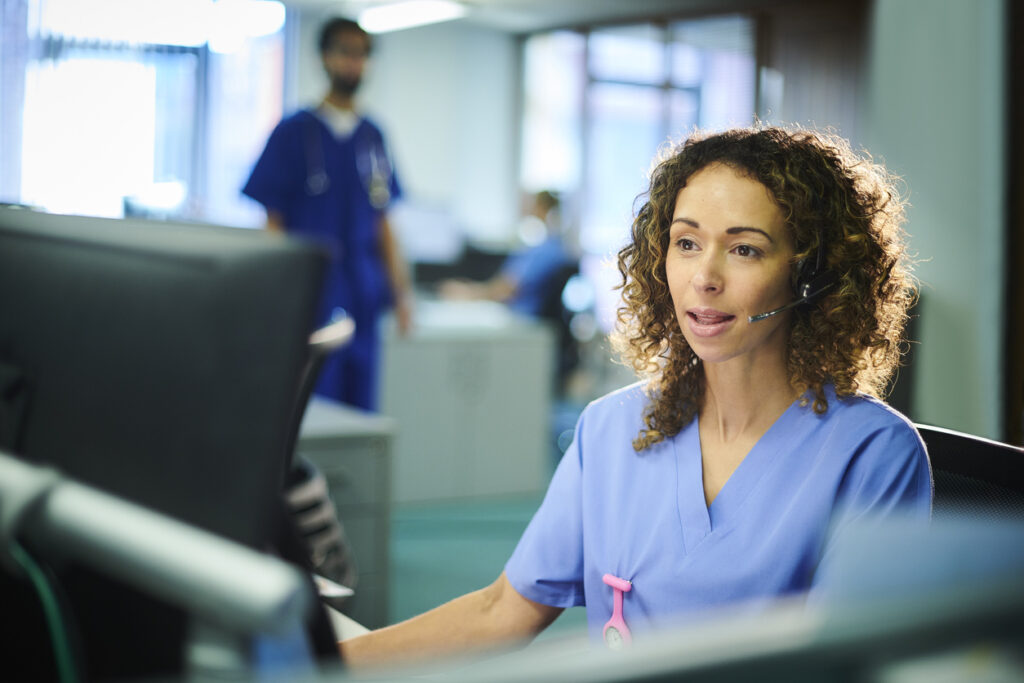 High School Diploma or GED
Web browser with internet connection
Course registration & payment
Training Materials Provided
Expert-led video based training
eBook: Health Unit Coordinating
Competency assessments
National Certification exam fee
The demand for Health Unit Coordinators will continue to grow rapidly over the next decade. Many health care facilities will be seeking qualified candidates to provide excellent customer service, support unit functions, and manage quality control.
Health Unit Coordinators can expect to earn a starting hourly rate of $16 – $21, according to Salary.com
Graduates of the Health Unit Coordinator program will have acquired the skills necessary to work in a variety of healthcare settings, including hospitals and private practices
Health Unit Coordinator students will complete the program with a thorough understanding of electronic medical records, human anatomy, medical terminology, and patient processes
Students in the Health Unit Coordinator program will spend 18 weeks completing a comprehensive curriculum in order to master the expertise needed to successfully launch their healthcare administration career. Some of the skills gained include:
Effective communication strategies in a healthcare setting
Electronic record monitoring and auditing
Transcription and charting functions
Understanding of medical terminology and human anatomy
Executing clinical and non-clinical functions
COURSES - 18 WEEKS
Introduction to Human Anatomy and Medical Terminology
Electronic Health Records
Professionalism in Allied Health
HEALTH UNIT COORDINATOR JOB POSSIBILITIES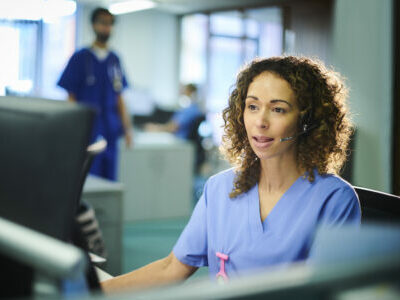 $29,000 – $52,000
ESTIMATED SALARY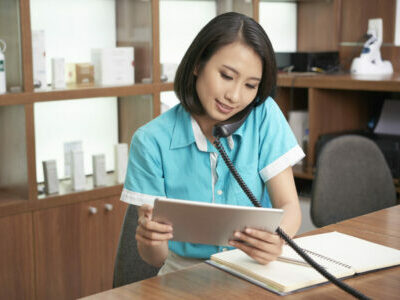 $26,000 – $32,000
ESTIMATED SALARY
CERTIFICATION INFORMATION
Upon completion of the program, students will be prepared to sit for the Certified Health Unit Coordinator (CHUC) exam and the Certified Electronic Health Record Specialist (CEHRS) exam. 
Certified Health Unit Coordinator
Earning this national certification demonstrates to future employers that you have mastered the skills and knowledge necessary to work successfully as a Health Unit Coordinator.
Certified Electronic Health Record Specialist
This certification ensures that you understand how to properly handle patient health records.
HEALTH UNIT COORDINATOR PAYMENT OPTIONS
In addition to the following payment options, we offer special corporate volume pricing. Visit the Corporate page for details.
DO YOU NEED HELP PAYING FOR YOUR CERTIFICATION PROGRAM?​
Many employers offer education assistance programs. Download the brochures to show your employer the benefit of upskilling their employees.
| | PROFESSIONAL WORKFORCE DEVELOPMENT | Community College |
| --- | --- | --- |
| | | |
| Exam Fees, Books & Materials | | |
| | | |
| | | |
| | | |
| | Personal Advisors: text, call and email access | Professors: scheduled office hours |
| | Exam-tailor + soft-skill training to build well-rounded careers | Exam-based + prerequisites and electives to meet credit |
| | 3D animations, immersive environments, interactive activities, game-based learning | |
MEET YOUR WORKFORCE TRAINING SPECIALIST!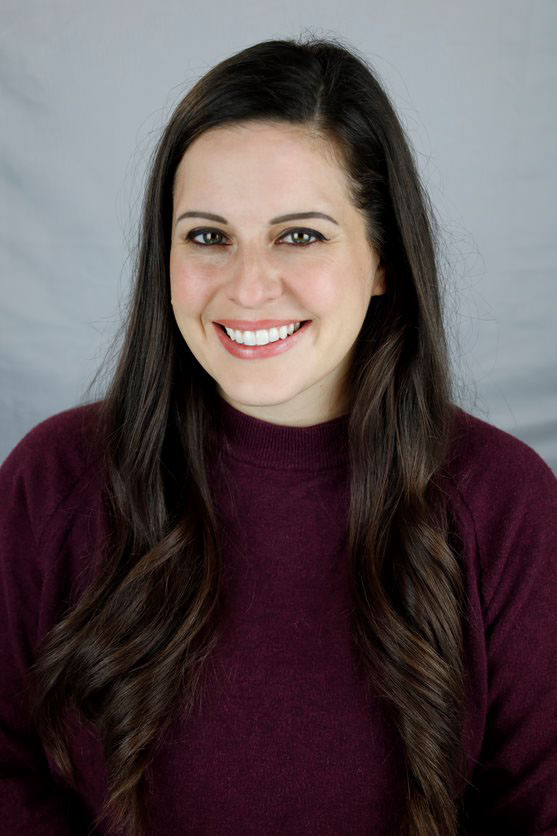 Tracey is your Workforce Training Specialist.  She is here to help you understand your program of interest, payment options and succeed!  Get in touch with Tracey to learn more about your program, Southern Adventist University and how to achieve your workforce development goals!
Ready to begin your career journey or have more questions? Connect with a Workforce Training Specialist today!
INTERESTED IN ANOTHER CERTIFICATE PROGRAM?

Founded in 1892, Southern Adventist University provides a quality, Christ-centered undergraduate and graduate education to approximately 2,700 students each year. Caring professors, hands-on training, and a wide selection of academic options prepare students for success, as demonstrated by our graduates' impressive job placement numbers and high median starting salaries. Located in the foothills of the Smoky Mountains, Southern's 1,300-acre campus features nearly 40 miles of hiking and biking trails, a top-notch fitness center, and much more.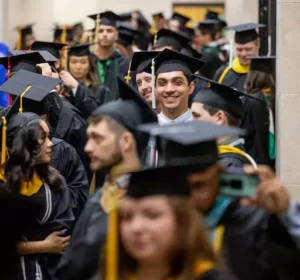 VIEW SOUTHERN'S DEGREE PROGRAMS
In addition to our certificate programs, Southern offers traditional college degrees with more than 100 academic options. View Southern's Degrees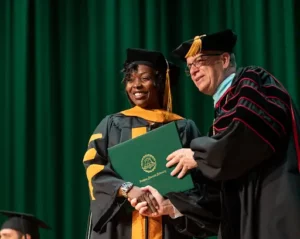 INVESTING IN A SOUTHERN DEGREE
Investing in a college degree is an important decision. Southern's traditional degrees offer financial aid options for students. Learn about Southern's Student Finance Options.